Guardianship is a difficult subject, but getting it right means that your wishes for the care of your children will be followed. But getting it wrong can have implications for your children for the rest of their lives.
Until they are 18, children are legally under the care of someone. Whilst they have many more freedoms when they reach 16, children must be looked after in some way until they turn 18.
Your children won't even consider what it would be like if their parents aren't around. Why would they? They're looked after, warm, fed, have friends and family around them. Life is good.
---
At this point let's acknowledge that we're talking about a stable family scenario. There are children who have difficult family lives, could be in care, and need safeguarding. This sort of guardianship and care comes with a completely different set of needs and governance.
---
Children may live in a home with both parents, or between two separated parents.
So we're going to look at two scenarios:
1. Children and both parents living together
2. Children living in a shared care arrangement between two parents.
---
So back to looking at guardianship from the perspective of your children. Life can sometimes throw us curveballs, and as much as we don;t want to contemplate them, your children are unlikely to consider them.
But how would your children feel if, through illness or accident, one or both parents are taken from them? Suddenly, their stability, familiarity, and love have been taken away. Around them is the family, struggling to understand, organise and begin the grieving process at the loss of one of their own.
If both parents are together and die, more likely through accident, the Office of the Public Guardian will become involved. Quite often, grandparents or close family members could be awarded guardianship, but at a time when your children need to hear your voice, does your family really understand how you raise your children? At least your children are with their family, but the dynamics will inevitably change, as will parenting styles, understanding of your children's needs, and so on.
If your children live in a shared care arrangement, they will probably go to the surviving parent. That of course, maintains some semblance of normality, but the change in their lives is not seeing their other parent, and seeing grandparents and other family members may not be considered or arranged. There may be a step-family involved too, adding to the confusion and complication.
---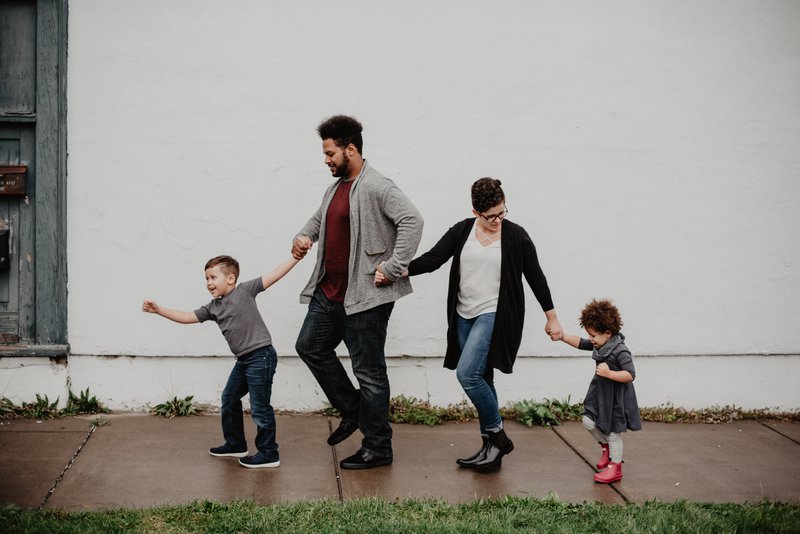 Guardianship: safeguarding the future for your children
Read our blog: Appointing a Guardian: safeguarding the future for your children for more information on how including your wishes for the care of your children and Guardianship in your will works in practice.
---
So what are your children likely to be thinking about? They will be struggling with a maelstrom of emotion; fear, anxiety, confusion, feelings of loss…
So what can you, when you're no longer able to comfort and raise them, do to help your children?
In the short term, giving your children the structure around them to maintain some form of normality, and help them begin the grieving process.
For the medium to long term, provide them with a stable, structured environment that allows them to come to terms with your death, and become the people that you had wanted to raise them to be.
And whilst your children will find the grieving process hard, and always miss you, you will have done everything that you can to ensure that their lives can become everything that you would want for them.
In the end, only you can understand how you want to raise your children, what their particular needs are, and the people around you that will be able to provide the right nurturing environment and parenting that you would have provided, and you wish to continue.
So how do you express your wishes for your children?
First of all, you must write a will. And one of the key parts of your will in respect of your children is guardianship. This is a complex area, and the Office of the Public Guardian has responsibility for the care of children, so taking professional advice is crucial. If done wrong, guardianships can be challenged, and your wishes for the care of your children changed.
1. Consider guardianship andhow you want your children to be cared for in the event of your death
2. Think about who you would want to care for your children, and include them in the conversation. They must agree to it after all.
3. Consider any financial support that you wish to leave for your children, how this could be managed, and by whom
3. Take professional advice and guidance.
There is a lot to think about when considering guardianship, so a sure-fire way to tackle this difficult subject is to consider your thoughts carefully, and take notes. You will be better placed to speak to a professional and incorporate everything that you need into your estate planning.
For advice and guidance, get in touch with a member of our team